The Hungarian Money Museum (Magyar Pénzmúzeum) and Visitor Center of the Hungarian National Bank officially opened on March 15, the Museum's website reports. The museum is one of a kind in Europe, with its inauguration following years of renovations at the Postal Palace of Budapest.
Attending the inauguration, György Matolcsy, President of the National Bank (MNB), emphasized the symbolism of the March 15 opening, relating the museum to the need for an independent national bank the authors of the April Laws had set out in 1848.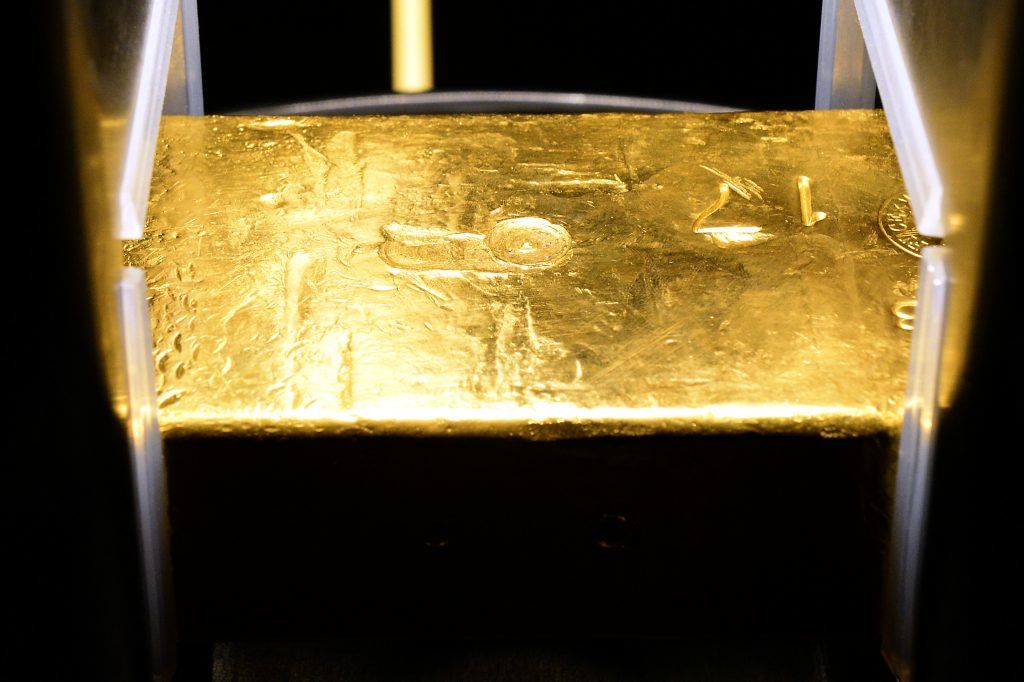 tangible gold block, part of the national gold reserve. Photo by Lajos Soós
The museum is fitted with modern educational instruments and digital technologies facilitating its displays. In light of its educational priorities, the museum will hold events specifically for students in cooperation with the Pénziránytű (Money Compass) Foundation.
MNB Orders Giant Golden Display and White Stag Statue for HUF 300 Million

Among the key displays of the Money Museum are the White Stag display and the "speeding locomotive," a statue of ingots painted gold in the shape of a train speeding through a tunnel between the museum and a subway station next door. Both statues were prepared by Gábor Miklós Szőke, the sculptor of the Fradi Eagle outside the Groupama Arena.

Sculptor Gábor Miklós Szőke with his speeding locomotive.

The satirical Hungarian Two-Tailed Dog Party (MKKP) found out that the National Bank spent over 300 million forints in the acquisition of the two sculptures, the golden sculpture costing 127 million and the White Stag costing 199.5 million.

The idea behind the golden subway is as follows:


"A speeding locomotive was imagined, the sculpture built of elements racing in the air, traversing both space and time. Szőke would show the dynamics of the economy through separated golden bars, barely touching each other while floating in the air, imitating the feeling of speed."

The White Stag display imagined is quite monumental, with the glowing mythical animal jumping into the sky from a 9.6 meter tall mountain.

The museum is now open to visitors, who will be welcomed with an exciting display of interactive games and visual demonstrations, all centered around the world of money.