The construction of the Gellért hill funicular in Budapest can now begin after it has received the necessary environmental protection permit. However, according to the impact assessment, the landscape of Gellért Hill will change significantly.
The project has been approved by all parties, including Budapest, the first district, disaster management, the Cultural Heritage and Nature Protection Authorities. The only condition imposed was the construction of such a station building that would fit into the landscape of Gellért Hill in terms of its color and materials.

According to the impact assessment, the funicular will be visible from several angles of the capital, such as "historic downtown, the Danube, and the Pest quay" and "will significantly change the landscape of Gellért hill."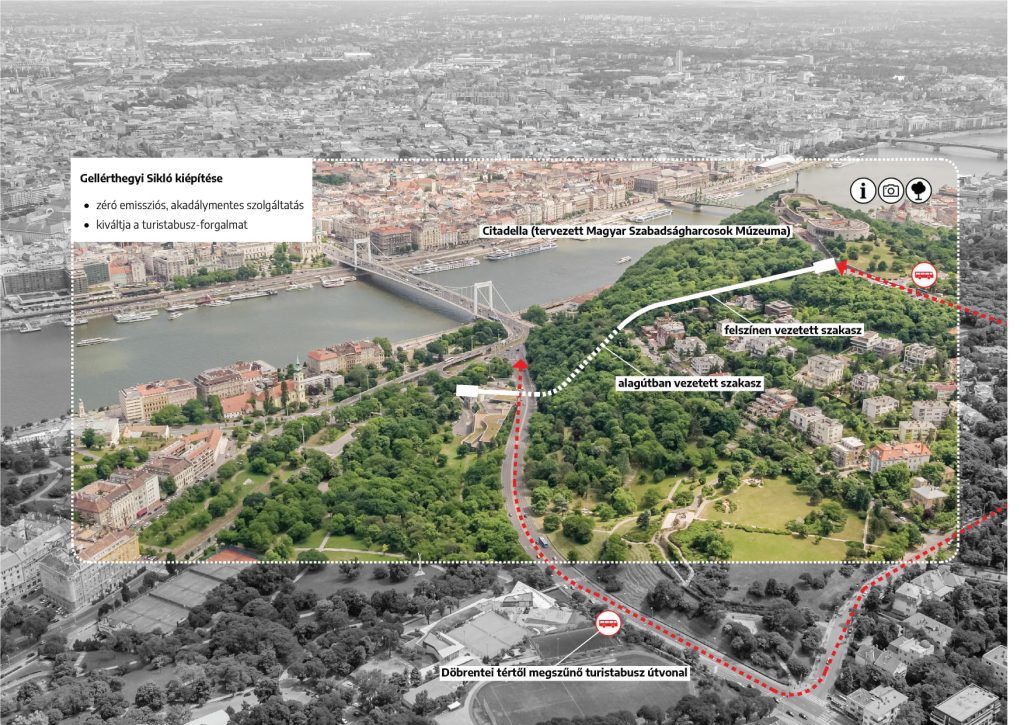 The permit now granted is valid until November 2031. The funicular will be built between Hegyalja Street and the Citadel. The lower station is to be located right next to the Rác Spa, from where the funicular will enter a 100-meter tunnel. From Orom Street it will then follow a 400-meter section on the surface to the Citadel station.