In a sprawling criminal investigation, all roads lead to the European Parliament's subcommittee on human rights.
Maria Arena is blaming her secretary. 

The Socialist MEP, who chairs the European Parliament's human rights committee, accepted a trip to Qatar — and then failed to declare properly that the Qatari government paid for her flights and hotel, POLITICO can reveal. 

Arena has admitted the administrative misdemeanor, but blamed it on her office assistant who she said did not complete the paperwork as required. 

The senior MEP could now face sanctions including a financial penalty of up to €10,140 or being banned from representing the Parliament for a year, if she's found to have breached the institution's code of conduct — but such penalties are rarely enforced.

Her mistake may amount to little more than a footnote amid the allegations of corruption engulfing Brussels, with dramatic claims that the governments of Qatar and Morocco handed out large sums of cash and gifts to get EU politicians to do their bidding. Police seized €1.5 million in a series of raids last month.

But even though Arena's "error" may be small compared with the charges others are facing, the human rights committee she leads is now at the center of the storm.

For the first time, the extent of Qatar's links to the committee can now be laid out in full. A POLITICO investigation reveals: A special deal was struck by the Gulf state and the EU panel's former chair; how key criminal suspects worked with the committee behind the scenes; and concerns that some parliamentary hearings were unbalanced.

In the Belgian authorities' so-called Qatargate investigation, four people so far have been hit with preliminary charges of corruption, money laundering and participation in a criminal organization. Three of them have close connections to the same committee.

The four suspects are: Pier Antonio Panzeri, another socialist and a former MEP who previously chaired the human rights committee; Francesco Giorgi, Panzeri's ex-assistant who has since worked for one of the committee's current members; and Giorgi's partner, Eva Kaili, a Greek Socialist MEP who was ousted as vice president of the Parliament after the Qatargate allegations emerged. The fourth person held on the same preliminary charges is also intimately linked to this panel of MEPs: Niccolò Figà-Talamanca.
Andrea Cozzolino, another Socialist MEP serving on the committee, is now facing a potential investigation as part of the corruption inquiry after Belgian authorities asked for his immunity to be lifted. Cozzolino has denied wrongdoing and said he would like immunity to be lifted to be able to clear his name.

It is not clear what these individuals are alleged to have done in terms of specific acts. The prosecutor's office has not publicly disclosed details of the charges against them, beyond the broadest outlines.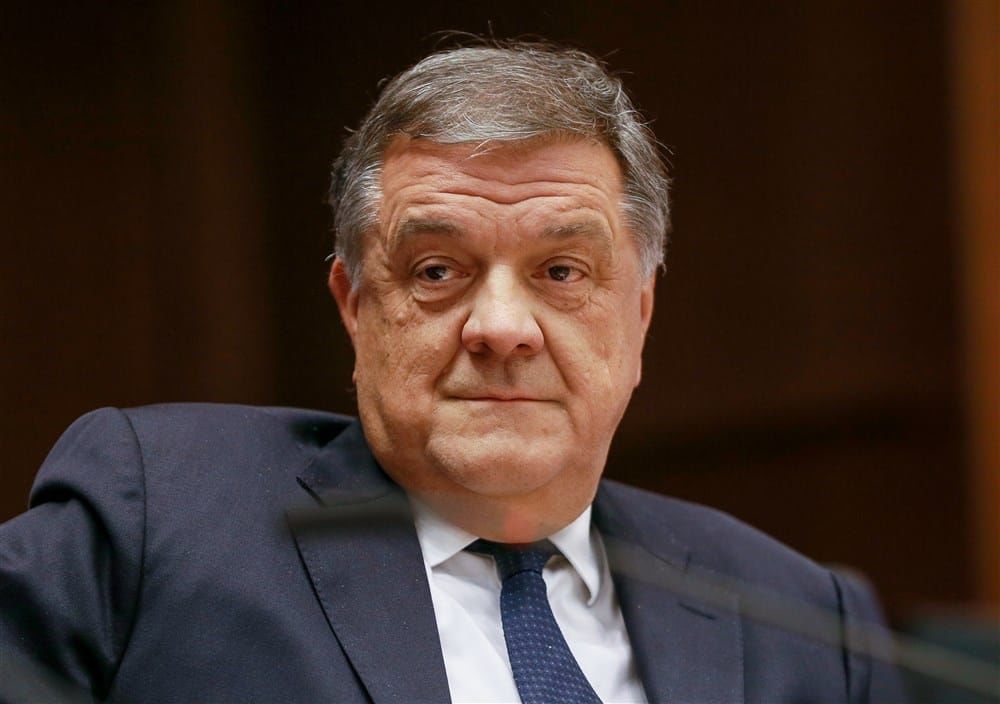 Former MEP Pier Antonio Panzeri

But the questions now swirling around these senior Brussels figures and the Parliament's human rights committee cut to the heart of the EU's credibility and its political legitimacy.

The European Union's historic commitment to human rights is one of its core founding values, and this panel of MEPs serves as the custodian of those principles within the Parliament. Even though it is not a legislative powerhouse, the committee still plays an influential and agenda-setting role in the public debate. 

Known as "DROI" in EU-shorthand for the French droits de l'homme, the group shines a spotlight on human rights abuses by countries outside the bloc, garnering international attention and making it an ideal target for lobbying. 

The question facing Arena and her colleagues now is whether this collective of MEPs has become nothing more than a zombie panel, infiltrated by foreign powers who use it to whitewash their own human rights records. 

Arena herself is not a suspect in the criminal investigation. She strongly denies any wrongdoing and passionately rejects claims that her committee is anything other than a fully legitimate body doing vital work. She temporarily stood aside from her role as chair when the criminal inquiry began. 

Some of her colleagues remain deeply concerned, all the same. 

Free hit

Hannah Neumann, a German MEP who is the Greens' spokesperson in DROI, is also head of a separate parliamentary Delegation for Relations with the Arab Peninsula. She told POLITICO she was uncomfortable watching witnesses at the human rights committee given a free pass to attack Qatar's political enemies like the UAE or Saudi Arabia.

Neumann said: "It was sometimes difficult for me, to see Qatar being allowed to make its points at length." Doha's rivals like UAE or Saudi Arabia "were harshly attacked by NGOs, some of them with unclear funding, without being able to defend themselves in the sessions," she said. "Let me be clear, they have all their human rights problems and it is good that we address all of them, but the way this happened in DROI sometimes had an imbalance." 

For Neumann, one meeting in particular stands out. 

At 5:55 p.m. on May 10 last year, Arena was chairing a committee session in room 4Q1 of the Parliament's József Antall building in Brussels. Wearing a pale, pastel-yellow jacket and pendant earrings, she smiled as she leaned in toward her desk microphone. Then she formally opened an "exchange of views on the human rights impact of foreign interference by Gulf countries." She invited her key expert witness, NGO boss Nicola Giovannini, to present his evidence. 

Giovannini, in a crisp white shirt and a dark tie, presented a 237-page report published by Droit au Droit, the small NGO he leads. He declined to say who funded the paper, but its target was clear enough: The United Arab Emirates, he alleged, was using shady lobbying tactics to make Brussels dance to its tune. 

The UAE has long been one of Qatar's staunchest adversaries.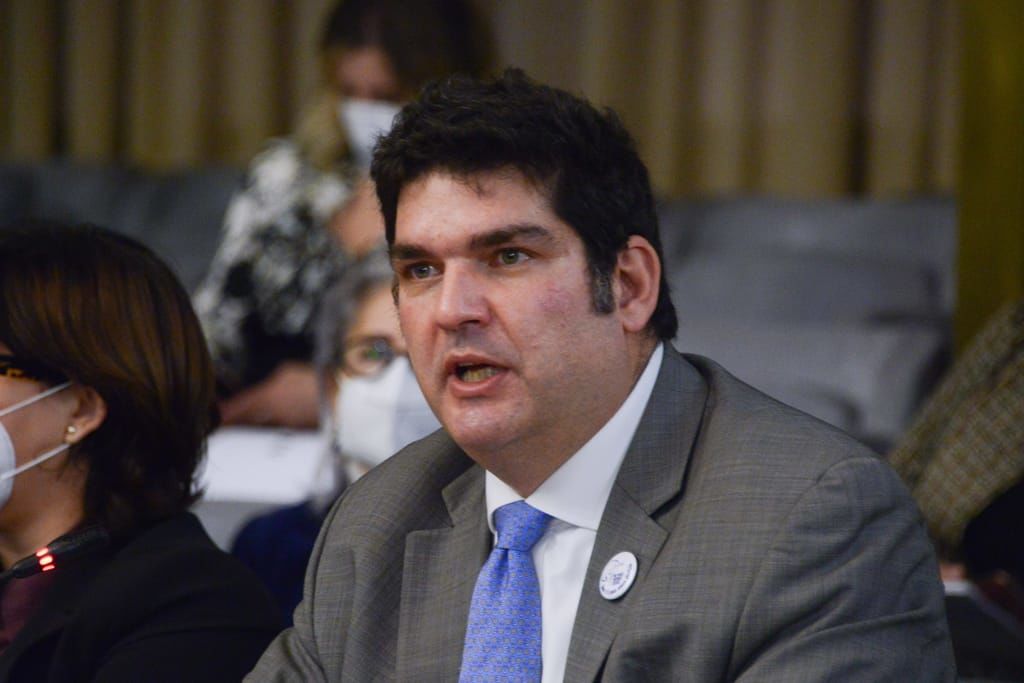 Niccolo Figà-Talamanca, the secretary-general of No Peace Without Justice

The hearing took place six months before the FIFA World Cup in Qatar. It could have been an opportunity for lawmakers to discuss Doha's efforts to put a positive spin on the football tournament, following years of outcry about the mistreatment of migrant workers in Qatar. Instead, the speakers focused on the activities of Saudi Arabia and the UAE, two of Qatar's fiercest rivals in the region. 

What makes Giovannini's appearance at this committee hearing significant in the context of the Qatargate controversy is not just what he said about Qatar's enemies; it is that he held another position at the same time he was running Droit au Droit. He was public affairs coordinator for No Peace Without Justice, a bigger human rights NGO that has links to the Qatari government and is itself now ensnared in the Belgian prosecutors' inquiry. 

'Nothing to hide'

"We've got nothing to hide," said Giovannini, as he set out his report to MEPs that day. "There's certainly not any puppet masters working behind our organization." Yet he did not disclose his role at No Peace Without Justice. Nor did Arena, who was chairing the meeting. There is no suggestion of any wrongdoing by Giovannini, who did not reply to multiple attempts by POLITICO to contact him. Arena told POLITICO that it is up to speakers to decide whether they declare their other jobs or not. 

Giovannini's boss at No Peace Without Justice was Niccolò Figà-Talamanca, one of the four suspects now detained in prison on preliminary corruption charges. 

Figà-Talamanca, too, had a role in that same May 10 committee hearing, helping behind the scenes to organize the session. Two emails seen by POLITICO suggest he played a part in coordinating the meeting and acting as an unofficial liaison between speakers and the committee.

People familiar with the inner workings of parliamentary committees said that although this arrangement did not constitute breaking any hard-and-fast rules, it was still odd, especially as No Peace Without Justice did not appear on the hearing's agenda that day. "I am certain it will be a highly memorable session, with great impact on how the EP [European Parliament] and the EU in general addresses influence operations," Figà-Talamanca wrote to prospective speakers in one of the emails.

A lawyer for Figà-Talamanca argued that his behind-the-scenes involvement in that hearing was part of the normal human rights advocacy that his NGO routinely carried out at the European Parliament, on human rights topics in countries from Afghanistan to Brazil.

"In a democratic society, such legitimate human rights advocacy is essential to the good functioning of democratic institutions and certainly should not be a reason for people to be put in prison," the lawyer's statement continued. Arena did not reply when asked why Figà-Talamanca had this behind-the-scenes role in organizing the committee hearing on May 10.

That same day, Arena invited representatives of Fight Impunity, Panzeri's NGO, to present its annual report to her committee. Both Fight Impunity and No Peace Without Justice are registered at the same plush address on 41 Rue Ducale in Brussels, opposite the royal park. 

As a reminder: Panzeri is Arena's predecessor as chair of the committee. He is now held on preliminary charges, alongside Figà-Talamanca. 

Shortly before that hearing, on May 8 and 9, Arena herself was in Doha, on a trip paid for by the government of Qatar. Her purpose was to take part in a workshop on human rights held by Qatar's National Human Rights Committee, entitled "The European Union and Human Rights." Another attendee was Figà-Talamanca, whose travel and accommodation were also provided by Qatar.

Arena defended her participation in the workshop, telling POLITICO: "The meeting in Doha was interesting to better understand the human rights policy of the country and how it fits in with the announced reforms. The costs were carried by the human rights committee of Qatar."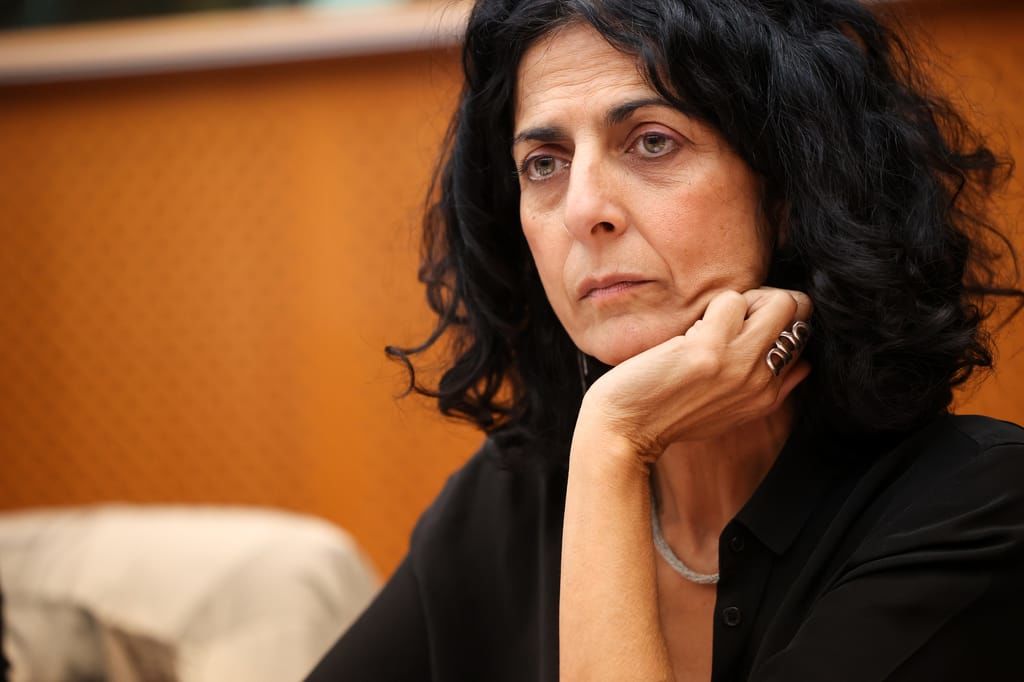 Maria Arena, member of the European Parliament

"I was just invited to give a word of introduction on the importance of human rights and their universality," Arena said. She denied that the Parliament co-organized the workshop, despite a photo showing her speaking at a lectern bearing the Parliament's logo.

However, Arena apologized for failing to declare the meeting in line with Parliament's transparency rules for paid-for trips, after her flights and hotel were provided by Qatar. "It's an error," she said, adding that her secretary was to blame for failing to declare any of her foreign trips despite Arena having asked her to do so. "I have just asked her why this mission wasn't recorded. She replies that she has not recorded any foreign missions. It's therefore an error that I am asking her to correct immediately," Arena said. 

The deal

The committee's friendly relationship with Qatar did not start last May. In fact, it goes back to Panzeri's time as chair, during which he made a special arrangement with the Gulf state. 

Panzeri, an Italian Socialist who was an MEP for 15 years, led the committee in the period before leaving office, from 2017 until 2019, when Arena took over.

In 2018, Panzeri traveled to Doha with his then-assistant Francesco Giorgi — another of the four chief suspects in the investigation. While in Qatar, they met with members of the government and, according to someone who worked on the committee at the time, struck a special deal with Qatar's state-appointed human rights committee. 

The existence of this "memorandum of understanding," though informal, is supported by a Qatari government Instagram post and Qatari media reports. "It can be said that we reached a bilateral agreement that serves both parties," Panzeri was quoted in Arabic-language media as having said. He was visiting Qatar at the time — in April 2018 — to witness the impact of Saudi Arabia's economic and diplomatic embargo on the tiny peninsular nation, which he reportedly condemned as devastating and unacceptable. 

Once back in Brussels, Panzeri informed colleagues on the committee about the deal, according to the person who worked on the panel at the time.

No document setting out the terms of the agreement is publicly available. But Arena confirmed the existence of the accord to POLITICO, saying she did not renew it when she took over the chairmanship of the committee from Panzeri in 2019. Arena added that it was "not a commitment made in the name of the subcommittee on human rights, but a bilateral accord between him and Qatar. I have signed no MoU since I took over."

There is no suggestion that the agreement Panzeri struck with Qatar's human rights committee broke any laws or parliamentary rules. A lawyer for Panzeri declined to engage with the specific point, saying: "For the moment, my client is being described as worse than anybody, while he is detained and vulnerable. He is incapable of reacting to 10 articles coming out each day during his detention. Justice will be done in the courts, not in the press."

However, the Qataris appear to have benefited from prominent exposure for their points of view since the deal was struck in 2018. The committee has given a platform to Ali bin Samikh Al Marri, who was head of the Qatari human rights body when Panzeri signed the accord, three times in the past four years.

Now Qatar's labor minister, Al Marri appeared most recently in front of Arena's committee in November, just days before the World Cup began. He used the opportunity to argue that media reports about statistics on migrants' deaths were part of a "smear campaign" against his country.

Solid partners

Whatever Arena says, senior Qatari officials have clearly continued to value what they see as a fruitful collaboration with her DROI committee. On May 14, 2022, the Secretary-General of the NHRC Sultan bin Hassan Al Jamali described the relationship between the two committees as a solid partnership, according to an article in Qatari media about the workshop Arena and Figà-Talamanca attended.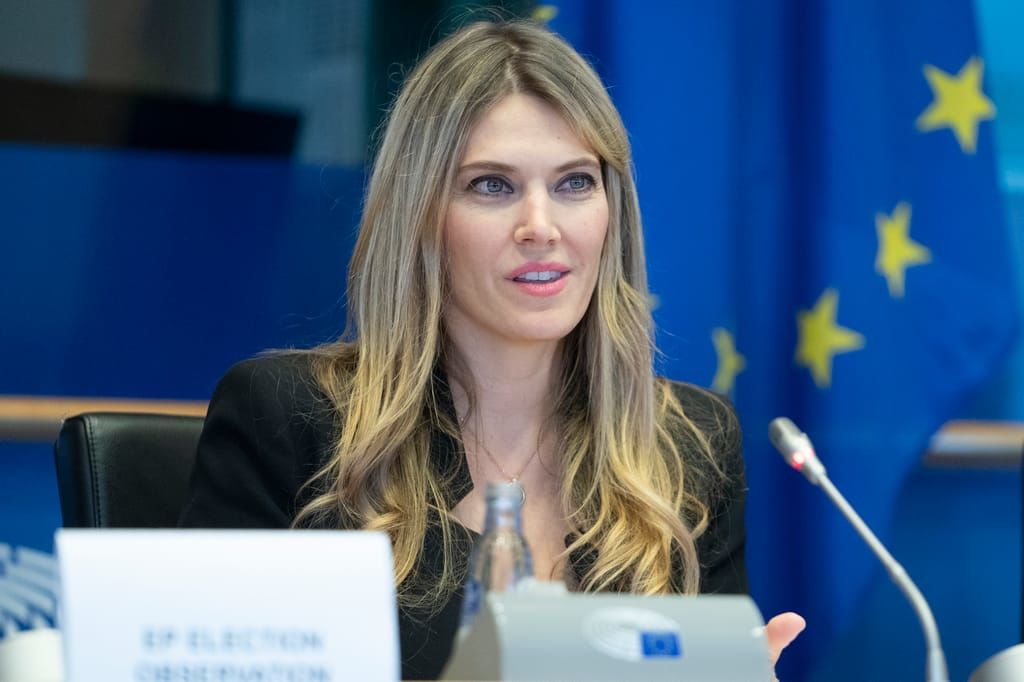 Eva Kaili, member of the European Parliament

There is no suggestion that Arena is guilty of any criminal wrongdoing or was part of any alleged conspiracy.

At times, Arena's own usually formidable human rights stance has appeared to soften when Qatar was on the agenda. She voted against a push last year for Parliament to agree a resolution condemning Qatar's human rights record as World Cup hosts. She told POLITICO she did so in order to allow for a "more rigorous" resolution slamming Qatar in 2023.

With the World Cup underway, Arena told MEPs in Strasbourg that some of the blame for human rights failures in Qatar lay with businesses from Europe. "We need to look at the responsibilities incumbent upon our companies," she said. "Our companies have not always respected minimum requirements in Qatari law." While there have been deaths, and compensation must be paid, "Qatar," she said, "has taken some steps forward." 

Arena rejected the assertion she has been soft on Qatar. "My political positions toward countries that don't respect human rights have never suffered from any kind of ambiguity and neither Qatar, nor Morocco, nor any other country has benefited from privileged treatment," she wrote to POLITICO.

In the Belgian investigation, the wheels of justice are turning slowly. Among the suspects, Kaili has denied the charges, while Panzeri and Giorgi have, via their lawyers, declined to comment on them. A statement from No Peace Without Justice said Figà-Talamanca had provisionally stepped aside from his duties, adding that the NGO trusts the inquiry will clear him of wrongdoing. Qatar has slammed the allegations against it as "discriminatory."

So what now for the Parliament's human rights subcommittee? The top civil servant in charge of DROI, Mychelle Rieu, had her office raided by police as part of the law enforcement inquiry. A Parliament spokesperson said: "We are not aware of any direct involvement of a staff [member] in the current issues. No member of the staff has been arrested and the office you mention was sealed to retrieve computer equipment related to the work of the Human Rights Subcommittee."

The center-right European People's Party is calling for the committee's work to be halted while investigations unfold. "All facts and people involved revolve around the Human Rights Committee (DROI) and some Members and advisers active there," said Manfred Weber, the EPP group chair.

Weber called for Arena to be formally suspended as chair. "There are simply too many unanswered questions around the extent of the Socialists' involvement in this corrupt network," he said.

The panel is due to meet again on January 25, with one of the vice chairs presiding.