If, like me, you follow Eurovision intently throughout the year, you'll know Liverpool beating (the bookies' favourite) Glasgow to host the song contest next year is huge.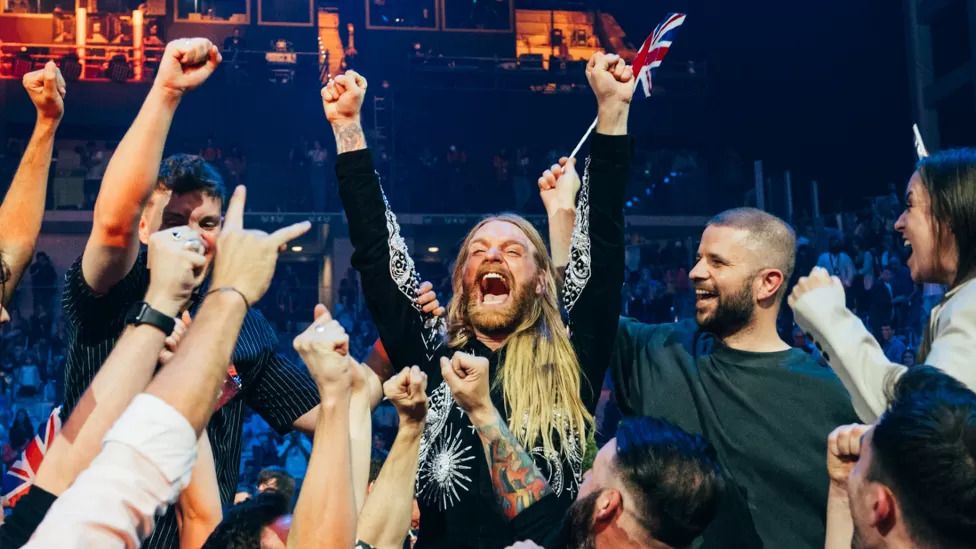 Sam Ryder came second at this year's Eurovision Song Contest
Ahead of this year's Eurovision final in May, Scott Mills, Rylan and myself were backstage wildly speculating where the song contest would be in 2023 if Sam Ryder won.

"Can we just take a moment to think... we're actually talking about what if we host Eurovision?" BBC Radio 2's Mills asked in Turin after years of dismal results for the UK.

Glasgow was always the one to beat, and, over the past two months, Liverpool was convincing the BBC it had the passion, enthusiasm and infrastructure for the eyes of Europe (and Australia) to be on the city.

More than 160m watched this year's competition which saw Ukraine win the public vote

Ukraine's Kalush Orchestra won this year's competition after an outpouring of support from other countries, following Russia's invasion of the country.

But the European Broadcasting Union (EBU), who organise the competition, said Ukraine couldn't host the event next year for safety reasons.

Because UK entrant Sam Ryder had come second, the BBC was invited to be the host broadcaster instead. At a time when the corporation is closing channels, cutting jobs and committing to saving money, it could have said no.

The BBC is expected to spend between £8m and £17m on broadcasting the world's largest live music event - significantly more than its annual participation fee.

We don't know exactly how much it normally pays to enter - in addition to what it pays for the rights to broadcast the two semi-finals and grand final - because the BBC hasn't made the figure public.

However, we are told that the combined total cost for all 40 broadcasters taking part adds up to around £5m.

Yes, Eurovision is a TV show, and a highly entertaining one at that, but it's also a huge international event taking over a city for weeks, with thousands travelling to attend it each year.

If you've been to a football tournament but not Eurovision (you don't know what you're missing) then you can imagine what it's like - there's a designated fan zone, flags draped around the city and pop music blaring from bars and restaurants. Plus lots of glitter.

Liverpool's streets are expected to sparkle with events put on outside of the arena and, at a time when we're all tightening our budgets, there will inevitably be scrutiny on how much public money is used.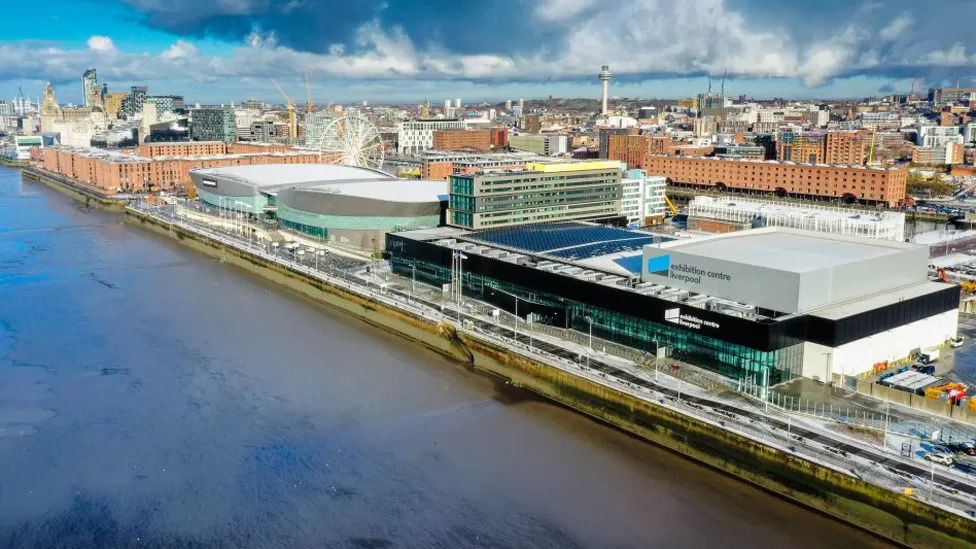 Liverpool's arena and exhibition centre on the banks of the River Mersey will play host to Eurovision next year

I travelled back to a much quieter Turin in May (no glitter in sight) and its deputy mayor Michela Favaro told me the hospitality sector made seven times more than the £10m the city spent on the event, claiming it "was a success well beyond our expectation".

Another official though admitted it would have been difficult to justify the expense if Italy's cost of living crisis hit earlier.

So far, the Department for Culture Media and Sport (DCMS) hasn't committed to a figure it will contribute to Liverpool's bill as the government continues to be pressured on its response to rising energy bills.

Something else that needs to be settled is rescheduling events already booked at the M&S arena when the Eurovision production needs the space.

At the time of writing, it's still unclear who's responsible for refunding tickets to shows like Magic Mike on 24 April and André Rieu on 12 May.

One thing is certain for May 2023, though - Mills, Rylan and myself are unlikely to be repeating our conversation about which British city should host the following year as the UK is unlikely to want to repeat the cost the song contest brings any time soon.