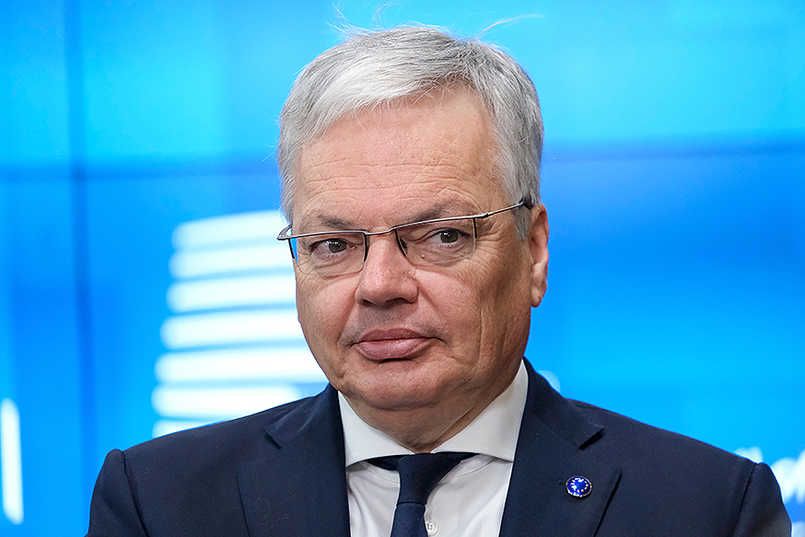 EC position on Hungary 'basically unchanged', justice commissioner says 
The European Commission's position on Hungary is "basically unchanged", European Union Commissioner for Justice Didier Reynders said at the end of a three-day visit to Hungary to continue a dialogue with lawmakers, the government, judges, and NGOs on findings in the EC's 2021 rule-of-law report.
Reynders said the operation of the judiciary, corruption, the state of the media, and the system of checks and balances are under review. "The commission's stand is basically unchanged from earlier," he added.

He said various parliamentary groups and NGOs had "confirmed the facts" in the EC's RoL report. He added that discrimination against people of differing sexual orientation is "clearly tangible" in Hungary and that related Hungarian regulations run counter to EU principles of freedom.

Reynders said the report is "an analysis", not a "tool for introducing sanctions".

"Our goal is an open exchange of views and an exploration of how to advance cooperation in various areas," he added.

He called the defense of EU principles "an important starting point", adding that EU law has primacy and that decisions by the Court of Justice of the European Union have binding power.

Reynders said he had heard "both sides" in Hungary, meeting Justice Minister Judit Varga as well as members of the opposition, such as the opposition's joint challenger for prime minister in the 2022 general elections Péter Márki-Zay and Budapest Mayor Gergely Karácsony.