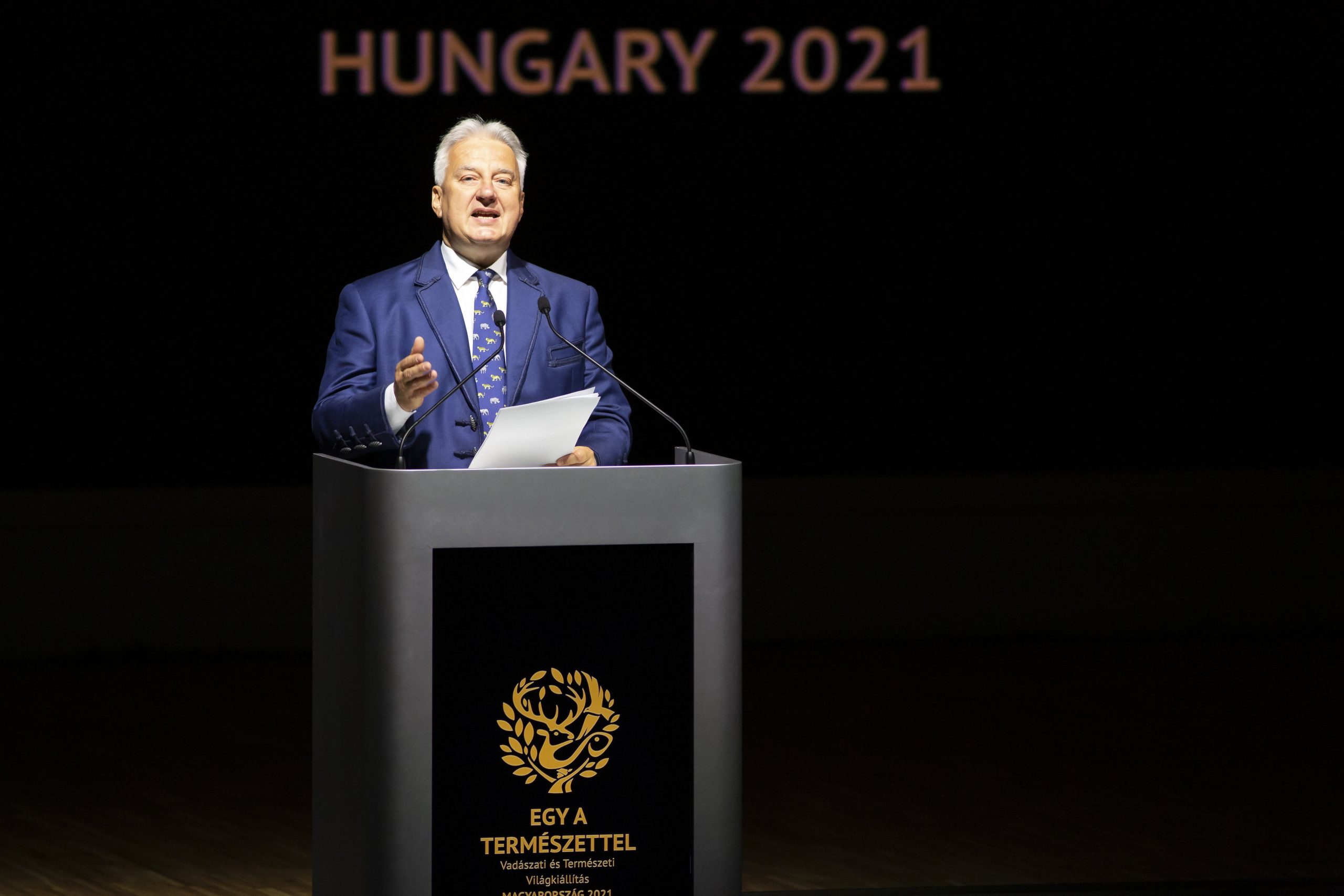 Deputy PM Opens World Hunting Expo
The "One with Nature" World of Hunting and Nature Exhibition will be a large-scale event that is worthy of Hungary's hunting culture, which originates from its eastern heritage, Deputy Prime Minister Zsolt Semjén said at the opening ceremony of the event in Budapest on Saturday.
The full range of the programmes on offer includes everything related to hunting from science through gastronomy and sports activities to arts, Semjén said.

In Hungary, there are 70,000 hunters, 700,000 anglers, and many thousands more sports shooters, archers, riders and people with hunting dogs so, including their families, about a quarter of the nation belong to this community, the deputy prime minister said.

Man has always hunted and today the diversity of nature, agriculture and wildlife can no longer be maintained without game management, Semjén said. If it is abandoned anywhere in the world, experience has shown that wildlife begins to perish, where, in turn, it is developed, wild game starts to thrive both in numbers and in quality.

According to the Bible, it is just as wrong to leave the environment to its fate as it is to exploit it, and just as a gardener takes care of the garden entrusted to him, the hunter takes care of the forest, the field, the game, he said.

In line with the principle of sustainability, all elements of the exhibition will be preserved and moved to a worthy place after the event, Semjén said.

Fifty exhibitors from more than one hundred countries will show at the event on a total of 75,000 square metres, which will be accompanied by six international conferences and meetings, Zoltan Kovács, government commissioner in charge of the hunting expo said on public news television channel M1.

The exhibition is expected to attract at least 1 million visitors until October 14.