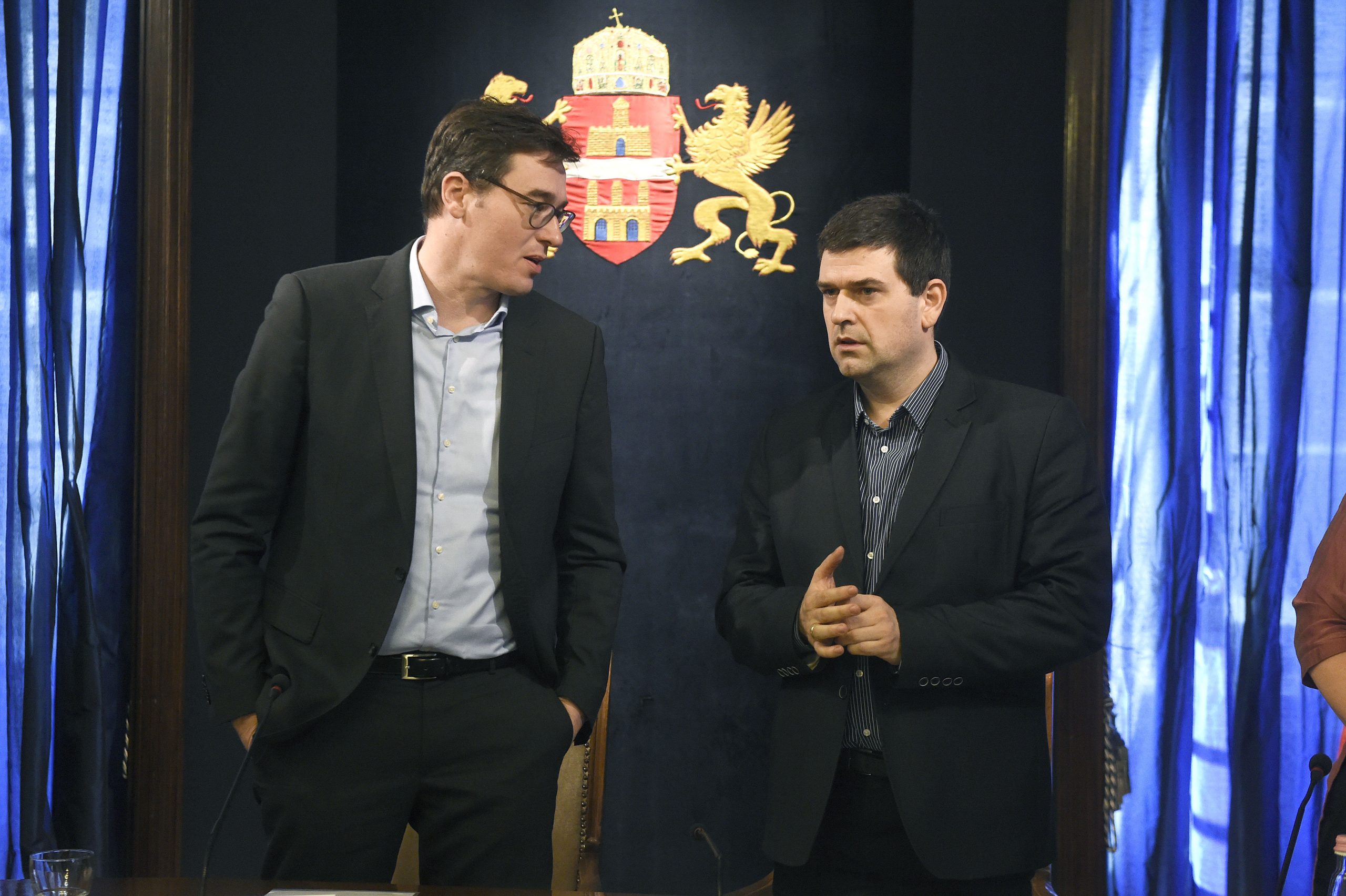 Budapest May Become Insolvent by Year-End, Deputy Mayor Warns
"If we don't intervene right now, the Metropolitan Government will become insolvent by the end of the year," Budapest Deputy Mayor Ambrus Kiss said in a recent interview with left-wing daily Népszava. The politician blames ever-increasing expenditures and the central government for the situation.
In order to avoid insolvency, this year's budget had to be modified in 65 points, Kiss revealed. In addition, the state still needs to pay out some HUF 12 billion (EUR 34.4 million) of subsidies due for public transport, until when it is up to the capital to advance that amount to Budapest transport company BKK.

The deputy mayor forecasted that Budapest will run out of all its operating state bonds and cash by September 4, so from then on the city will have to operate on an overdraft facility, at least until the second part of the advance business tax comes in. "If, on the other hand, the normative fails to come in or there will be more lockdowns coming because of the pandemic, we'll start next year with billions of loans, which would violate the Economic Stability Act," Kiss said.

Nonetheless, workers' wages are not in a danger, Kiss claimed, explaining that in that case they would rather freeze up the payments that are due for the central government.

Kiss also reacted to previous (ruling Fidesz-backed) mayor István Tarlós' statements claiming that, except for the halving of business tax, the capital didn't receive less than in his time, and that the city administration's complaints are just campaigning stunts. Kiss pointed out that while in 2019, in Tarlós' last year as mayor, HUF 236 billion (EUR 677 million) of revenue faced HUF 216 billion (EUR 620 million) of expenditure, in 2021, this ratio was HUF 217 billion HUF revenue to HUF 291 billion expenditure, explaining that the capital now has to take significantly higher costs due to the increase of the solidarity tax, halving of business tax and the suspension of state subsidies payments, which is only increased by inflation.

"The increase in food prices has alone taken out some EUR 300 million from the capital's pockets, as portions of nursing homes cannot just be reduced," he added.

He denied that they would have stopped or cancelled any projects, but acknowledged that they had to lend operational loans to those Budapest businesses, such as the bathing companies, whose incomes have been reduced or have completely disappeared.