It's not all fairy-tale castles — the King's property portfolio includes a rustic farmhouse in Wales and cottages in Transylvania
The first-born of Queen Elizabeth II came into the world on November 14, 1948, delivered in a guest room at Buckingham Palace, converted into a make- shift maternity unit.

When he was a month old, an official photograph was taken of mother and child by celebrity photographer Cecil Beaton, who recorded in his diary that the Prince "interrupted a long, contented sleep to do my bidding and open his blue eyes to stare long and wonderingly into the camera lens, the beginning of a lifetime in the glare of public duty".

Last year, following the death of his mother, the 775-room palace became King Charles' official London residence.

In the interim he has called everywhere from a bunk house deep in the Australian outback to most of the great royal palaces home. And his property empire ranges from houses in all four nations of the United Kingdom to a quaint rustic farmhouse close to Dracula's reputed castle.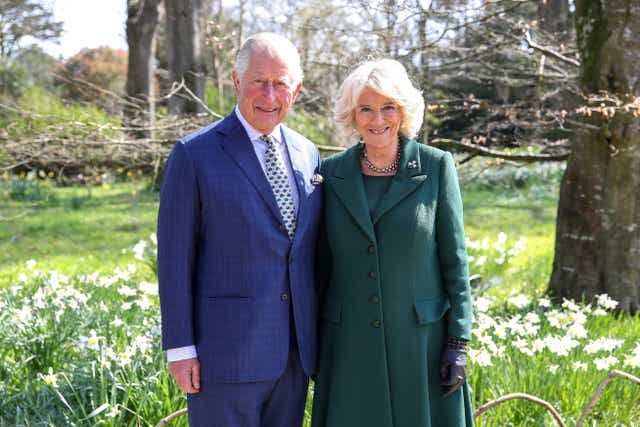 The King and Queen Consort, seen here at Hillsborough Castle in Belfast where they have use of a home


An austere childhood

The King's early years were spent at his parents' official London residence — Clarence House, where he currently lives — but the family moved on in 1952, when Princess Elizabeth became Queen.

His childhood was thereafter split between Buckingham Palace and Windsor Castle, with holidays spent at the family's country estates at Sandringham in Norfolk, and Balmoral in Scotland.

After prep school in Hampshire — where the future king was reportedly teased for his big ears and sporting ineptitude — Charles was sent on to Gordonstoun, the hardcore Scottish boarding school his father had attended.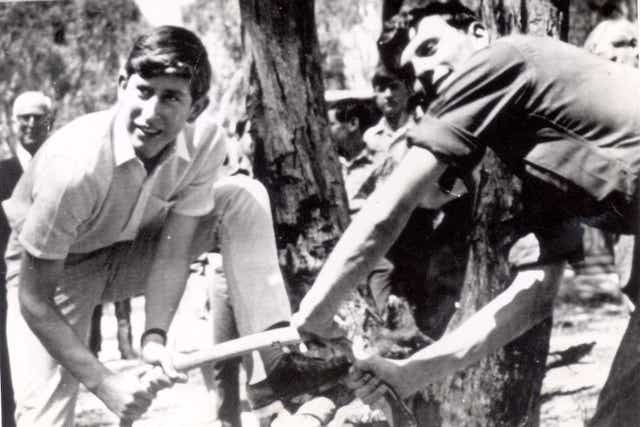 At 17, the future king spent two school terms at Timbertop in Victoria, Australia, where he spent time hiking, climbing and fishing

There he slept in an unheated, prefabricated wooden dormitory hut, and endured a regime of early morning cross country runs and ice-cold showers. Even in the north of Scotland HRH could not avoid the press — an early royal scandal involved the 14-year-old Charles ordering a cherry brandy at a pub in Stornoway Harbour.

The King's next billets were on the other side of the world, and a far happier experience. At 17 he spent two terms at Timbertop, the wilderness branch of the Geelong Church of England Grammar School, in Melbourne, Australia, where he threw himself into a rustic life of hiking, climbing and fishing.

Charles moved on to Cambridge University, where, despite indifferent A-level grades, he attended Trinity College reading archaeology and anthropology, later switching to history.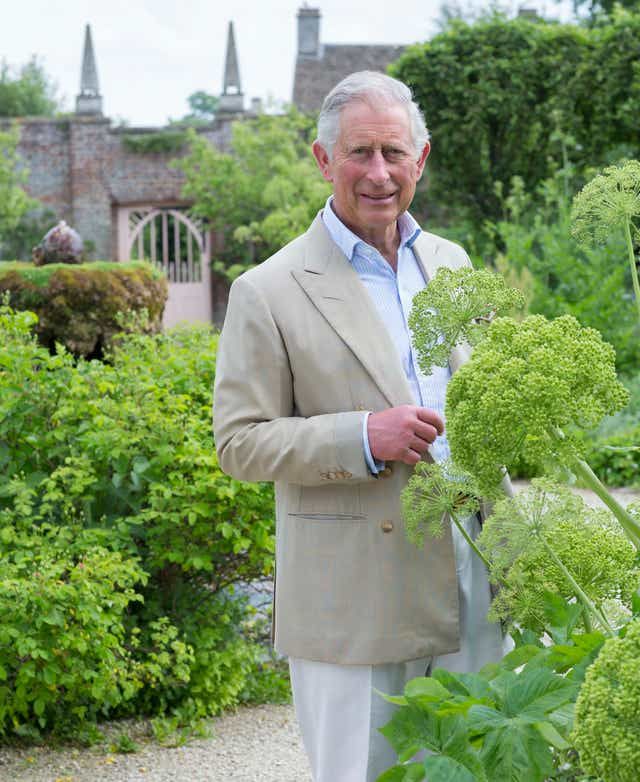 The King bought Highgrove House, Gloucestershire, for £865,000 in 1980
First-time buy

Although he had apartments in various royal residences during his 20s the King did not actually own a home of his own until 1980. A year before his marriage to Diana Spencer he spent £865,000 on Highgrove House, Gloucestershire — an outstanding investment since the house and its surrounding farmland is today worth an estimated £30 million. The nine-bedroom Georgian property was built in 1798 and during his tenure the King has designed 15 acres of gardens with two fountains fitted with willow ramps, to give any small mammals that fall in a means of escape.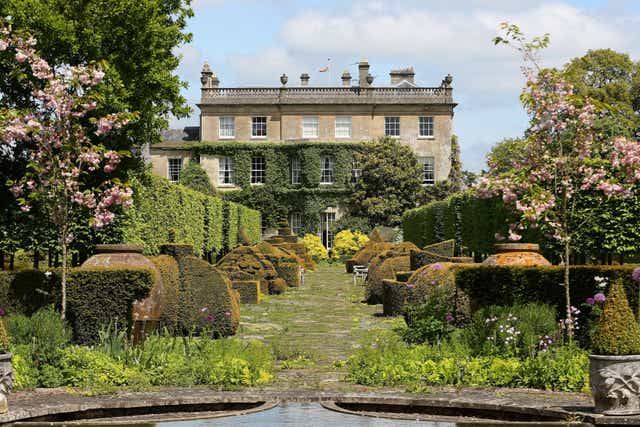 Highgrove House and its surrounding farmland is today worth an estimated £30 million

Highgrove is said to be the King's favourite home. Unfortunately for him it was bought with funds from the Duchy of Cornwall, which passed to Prince William after the death of the Queen last year. This means that the King will need to start paying rent to his son if he wishes to continue using it.

London homes

When in London Charles and Diana lived in Apartment 8 and 9, Kensington Palace. After the couple separated Diana remained at the palace and the then Prince of Wales moved out, first to St James's Palace, and then to Clarence House, which has been his London base ever since. Indeed, despite claiming the metaphorical keys to Buckingham Palace last year he and the Queen Consort are expected to remain at Clarence House until at least 2027 while renovations take place. Recent pictures suggest the King and Queen share a maximalist taste in interiors and an aversion to modern design.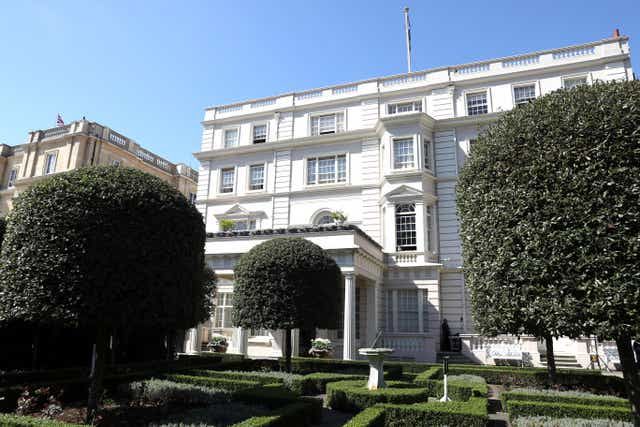 Clarence House has been the King's London home for 20 years

A photo of Camilla, the Queen Consort, in the morning room shows a marble fireplace with two pink cockerel ornaments and crystal lustres on the mantelpiece, a painting of a woman in a pink ballgown by Walter Sickert on the wall, and knick-knacks including a bust of the late Queen, plates with botanical designs in a cabinet, three blue model elephants, and silver desk accessories.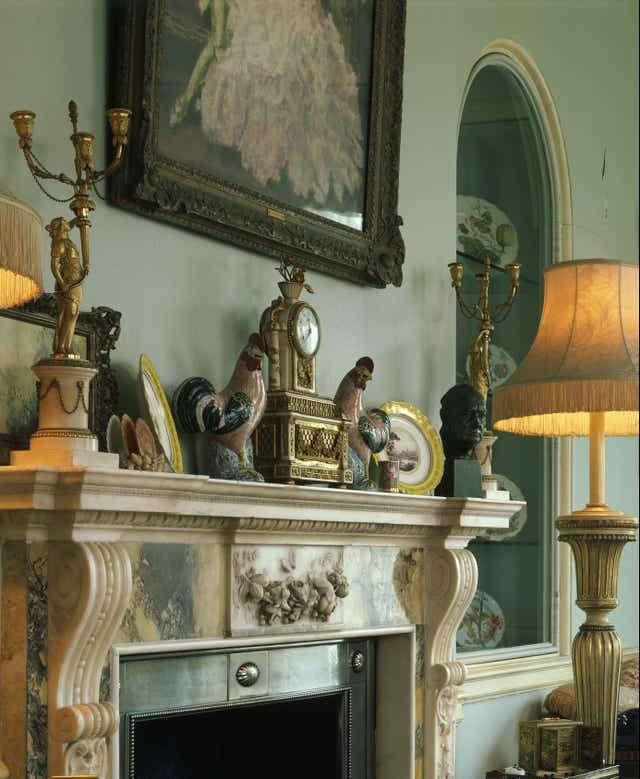 Two pink cockerels are among ornaments on the marble fireplace in the morning room at Clarence House
A grand inheritance

The death of the late Queen expanded the scope of King Charles's property portfolio considerably.

The Palace of Holyroodhouse, which stands at the end of the Royal Mile in Edinburgh, became his official Scottish residence, although the monarch usually visits only once a year. The King will probably spend more time at the Balmoral Estate, Aberdeenshire.

The estate was originally a gift from Prince Albert to Queen Victoria; he paid £32,000 for it in 1852 and then commissioned an extravagantly turreted, 50-bedroom baronial-style castle to accommodate the royal household. It has passed from monarch to monarch ever since.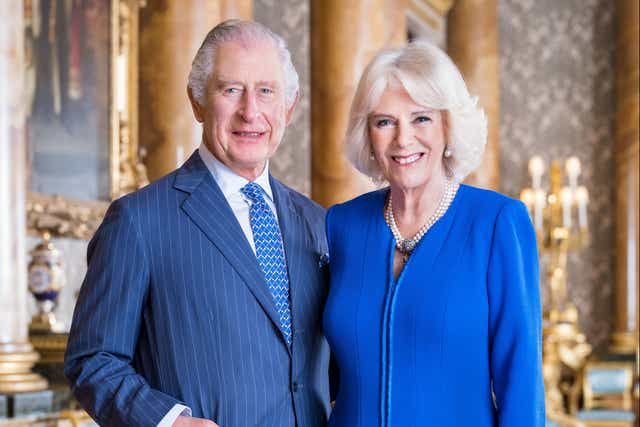 The King and Queen Consort are expected to remain at Clarence House until at least 2027 while renovations take place at Buckingham Palace

Before his mother's death, Prince Charles would stay at Birkhall, a more modest house on the estate of which he is extremely fond. He and Camilla honeymooned there in 2005 and they may decide to continue staying there rather than the main castle. It has been suggested that the King may even open Balmoral Castle to the public, as a museum dedicated to the late Queen.

In an interview with the BBC, King Charles said Birkhall was particularly special to him because it once belonged to his grandmother, the Queen Mother.

"It's by this river called the Muick, and it has this wonderful sound of rushing water," he said. "When you are in the house it's very calming and peaceful."

Décor-wise Birkhall has a more laidback country vibe than Clarence House, with plenty of tartan touches. But with photographs propped on every surface, and the King's desk piled with messy paperwork, it must be a nightmare to dust.

The King also has the use of an apartment at Hillsborough Castle, Northern Ireland, where British Prime Minister Margaret Thatcher and Irish Taoiseach Garret FitzGerald signed the Anglo-Irish Agreement in 1985.

Back in England, the King inherited the Sandringham Estate, in Norfolk, from his mother. The royal family congregates there at Christmas, as depicted in the 2021 movie Spencer. In the film, Kristen Stewart plays a disintegrating Princess Diana enduring a painful family festive season with the in-laws whose holiday traditions include Christmas Eve present opening, highly competitive games of charade and a pre- and post-Christmas dinner weigh-in.

Duchy to Dracula

On the downside, becoming King means relinquishing the Duchy of Cornwall, which passes to Prince William. The estate is a fantastic money spinner, comprising more that 130,000 acres of farmland, forests, coastline, and residential and commercial properties, and it also includes a large part of the Isles of Scilly. The King has designed a private holiday home on the islands which, presumably, his son will still allow him to visit.

Prince William also inherits his father's home in Wales. In 2007 the King bought Llwynywermod, a mini-estate in Carmarthenshire. The £1.2 million property includes a modest 18th-century farmhouse, 192 acres, plus two cottages that can be rented for mini-breaks when the royals are not in situ.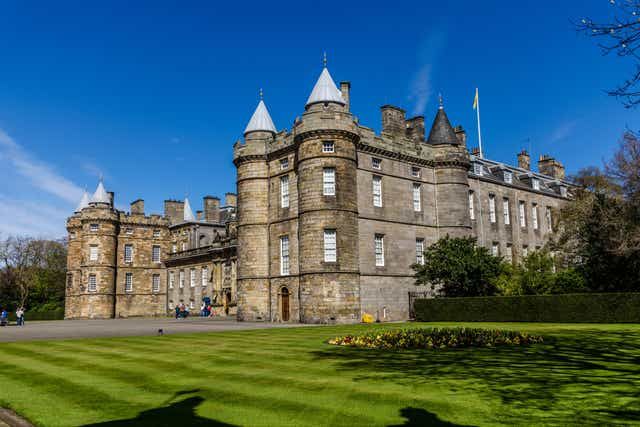 The Palace of Holyroodhouse, which stands at the end of the Royal Mile in Edinburgh, is the monarch's official Scottish residence

Llwynywermod is probably the most pared-down and rustic of the royal residences. Parts are still pretty regal, however, like the vaulted dining room that would comfortably seat 18.

Most of the King's properties are, naturally, in the UK. The only exceptions are the boltholes he owns in — weird but true — Romania's Transylvania region. Both properties are close to Bran Castle, the ancestral home of Vlad the Impaler, the 15th-century warlord thought to be the inspiration for Dracula and is said to be a distant relative of the British royals.

The King discovered the delights of central Romania in 1998 and went on to buy and restore a three-bedroom, two-bathroom cottage in the village of Viscri, a World Heritage site.

In 2008 King Charles bought a five-bedroom, five-bathroom home with guest cottage in the village of Zalánpatak, which he visits most summers. The house has been exquisitely restored and its timber ceilings, ornate tiling, and authentic antique furniture and textiles make a nice change of pace from the clutter and clashing patterns in some of the King's other properties.